---
New & Used Cameras & Equipment
Camera House is the oldest photographic dealer in Birmingham, and is proud to be one of the longest standing camera shops around.
We specialise in second hand and used cameras, as well as the various camera accessories to accompany them. We pride ourselves on stocking fully functional, professionally cleaned used cameras, lenses and accessories. Our large range caters for beginners through to professional-level photographers.
We also sell brand new UK sourced cameras, lenses and camera accessories including the latest digital SLRs from Canon, Nikon and Sony; Compact System Cameras and lenses for each type of interchangeable lens camera. Our camera shop has a thorough grading system for all of our stock, ensuring the quality every photographer needs.
No matter what your photography needs are, you are sure to find the second hand camera or camera accessories that you are looking for. You can trust in Camera House as one of the leading camera shops to deliver excellent standards across our range. Contact us today if you have any enquiries, we will be delighted to use our expertise to help you.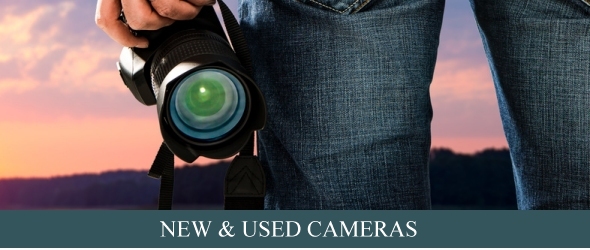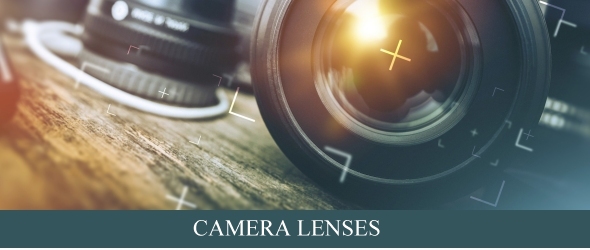 ---
What our customers say....
I purchased Minolta and Olympus camera, both are point and shoot 35mm. They came in amazing condition, fast shipping and fast response to any queries. Recently got my films developed using the two cameras and the images turned out great! Thank you!
Angelica, United Kingdom
Excellent customer service and the equipment that I ordered was first class.
Alan Read, Uk
Great customer service. The camera was exactly as described on the website.Camera House contacted me after I received my item to ensure it was working OK. They also sent the item with priority shipping to meet a deadline I had. Highly recommended.
ANA WILLIAMS, London
Photax IV, cool camera, exactly as described, very quick hassle free service, will be using again, highly recommended
Michael Armstrong, UK
Hi Rod , Thanks for the EOS 350D delivery this afternoon. Nice Camera and very good lens , quality better than I anticipated, takes a really nice sharp image in jpegL👍cannot complain at the price Payment has been transferred to your new bank account details. Best regards, Martin
Martin, UK
Hi Rod, thanks again for the great service and speedy delivery. I ordered the pentax camera and tokina lens on Friday and it was delivered first thing on Monday morning. Thanks again. Graham.
Graham, UK
Dear Rod, Thanks very much for repairing the lens, which was delivered yesterday and is working well. I really appreciate the effort, your helpful friendly approach and the way you responded to emails and kept me informed. I'm especially appreciative, because I bought the lens to go with an old but nice Nikon D50 body, which I bought at the same time, with the idea of creating a decent digital combo on a tight budget. So, without your efforts, the whole plan would've crumbled. I think the D50-Yongnuo will be a great grab-it-and-go camera that could well become a favourite. So, again, thanks very much and best wishes to you. Roy
Roy, UK
I bought a lens. The lens was exactly as described and I am very happy with the whole transaction. If the opportunity arises I'd be happy to buy from them again.
Simon Briggs, Sheffield
Hi Rod, Extremely impressed with the quality of the Canon EOS 500 D Camera, the Raw images are brilliant 10 /10, plenty of settings to play with and it's so easy to import into the Canon DPP software. Looking forward to getting hold of a suitable Canon 75-300mm AF telephoto lens in the not so distant future Thanks once again. Martin
Martin, West Midlands
Dear Rod Thank you very much for your excellent and very professional service . The Linhof is amazing . Best wishes Jim Howlett ps. If only all online purchases were so accurate and satisfying.
Jim Howlett, UK