---
New & Used Cameras & Equipment
Camera House is the oldest photographic dealer in Birmingham, and is proud to be one of the longest standing camera shops around.
We specialise in second hand and used cameras, as well as the various camera accessories to accompany them. We pride ourselves on stocking fully functional, professionally cleaned used cameras, lenses and accessories. Our large range caters for beginners through to professional-level photographers.
We also sell brand new UK sourced cameras, lenses and camera accessories including the latest digital SLRs from Canon, Nikon and Sony; Compact System Cameras and lenses for each type of interchangeable lens camera. Our camera shop has a thorough grading system for all of our stock, ensuring the quality every photographer needs.
No matter what your photography needs are, you are sure to find the second hand camera or camera accessories that you are looking for. You can trust in Camera House as one of the leading camera shops to deliver excellent standards across our range. Contact us today if you have any enquiries, we will be delighted to use our expertise to help you.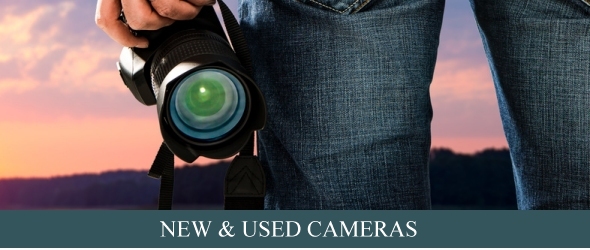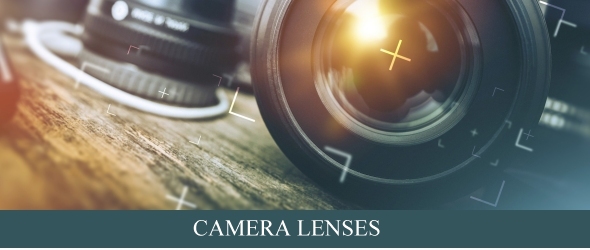 ---
What our customers say....
Hi, Just to say thank you for the Vivitar 283 flashgun, which I'm really pleased with. It is in superb condition. Thank you!
Josh Mowll, UK
Thanks once again, I purchased 2 light meters both I'm extremely please with, exactly as described, excellent service thanks
Kevin Osborne Photography, United Kingdom
Hi Rod, Just wanted to let you know that the Hasselblad arrived all well and beautiful! I did so much research about photography and can not wait to put it to practice with this gem. Thank you for everything. Best regards, Derya
Derya, Netherlands
Fantastic service from this company camera was as described and a very fast delivery. I would certainly recommend this company.
Clive Edward Wenn, UK
I have just purchased and received a A Zeiss Ikon Super Ikonta 532/16 Camera folding camera with a coupled rangefinder c.1937-56. I'm planning on using the camera to cover the The Race to the Bridge, Arnhem I want to try and recapture the quality of the photography shot by the AFPU in the day it's going to be a challenge but well worth it. The camera is exactly as described the service was second to none Thanks very much
Kevin Osborne Photography, United Kingdom
Just a line to say thanks for the camera and also including the USB cable and charging unit, all in excellent condition. Much appreciated. Kind Regards John
John Liddle, UK
Evening Rod, O/No 109 arrived today, thank you so much - Bertram lightmeter and clockwork timer both beautiful vintage pieces. Kindest regards, Adrian
Adrian, Uk
I bought a nice little SONY compact digital camera. Unfortunately, the battery supplied was: 'a dead duck.' However, without any quibbling, a new battery arrived within a few days. I will certainly do business with Camera House in the future.
Peter H Mussell, United Kingdom
Dear Rod, Thanks very much for repairing the lens, which was delivered yesterday and is working well. I really appreciate the effort, your helpful friendly approach and the way you responded to emails and kept me informed. I'm especially appreciative, because I bought the lens to go with an old but nice Nikon D50 body, which I bought at the same time, with the idea of creating a decent digital combo on a tight budget. So, without your efforts, the whole plan would've crumbled. I think the D50-Yongnuo will be a great grab-it-and-go camera that could well become a favourite. So, again, thanks very much and best wishes to you. Roy
Roy, UK
Photax IV, cool camera, exactly as described, very quick hassle free service, will be using again, highly recommended
Michael Armstrong, UK